What size Hitachi Heat Pump do you need?
No matter where you are in New Zealand Hitachi have the air conditioner to perfectly match your home and location.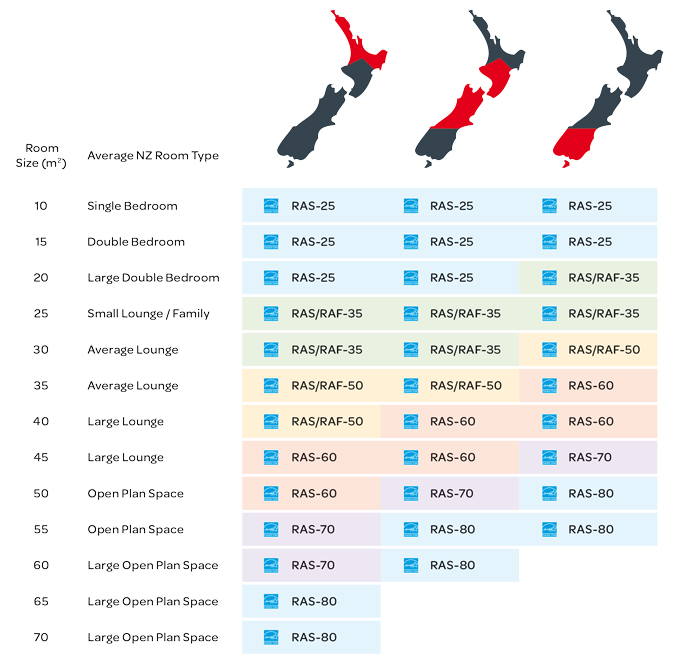 Sizes are a guide only and based on a moderate to well-insulated house with an average percentage of window area for the room type and a ceiling height of 2.7m max. The final selection must be verified by us.